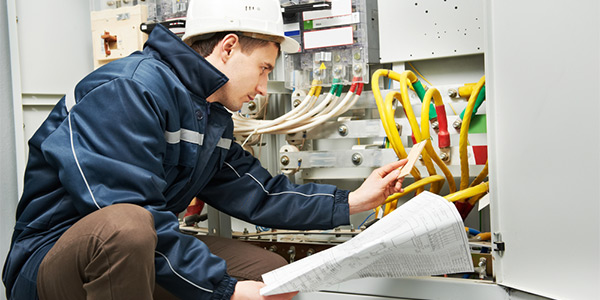 Commercial Electric & Light Industrial Services
As a strong member of the local business community, the commercial electricians at Forest Electric are committed to providing our fellow area businesses with reliable, quick and reasonably priced industrial and commercial electric work in Chesapeake, VA. We know that finding an electrician that is as adept with commercial and light industrial work as they are with residential work can be difficult, but with our Master Level Electrician status, we are more than qualified for the job. Here is an overview of what you and your business can expect when you hire Forest Electric for commercial or light industrial work in the greater Chesapeake area:
Commercial work: Whether you need new construction electrical work, rewiring, maintenance or any electrical service for your commercial property, we are happy to provide it. With four decades of experience, we have seen it all, meaning we have the knowledge, resources and work ethic to always get the job done.
Industrial work: As a disabled American veteran, our owner understands the importance of hard work and discipline. That is why we are well equipped to tackle any and all light industrial electrical work you may need, including rewiring, troubleshooting, panel change-outs and more.
Other services: In addition to being a residential, industrial and commercial electrician in Chesapeake, VA, we can also serve as a marine, power plant or maintenance contract electrician. If you have been having trouble finding an electrician with enough experience to tackle your specific project, it might be time to give us a call.
Whether you have an industrial plant in need of rewiring or a small business about to undergo a major remodel, Forest Electric is here to handle all of your commercial electric work. To get in touch with our team for commercial and residential work on lighting, ceiling fans, and more, please give us a call anytime at 757-450-0651, or visit our Contact Us page.