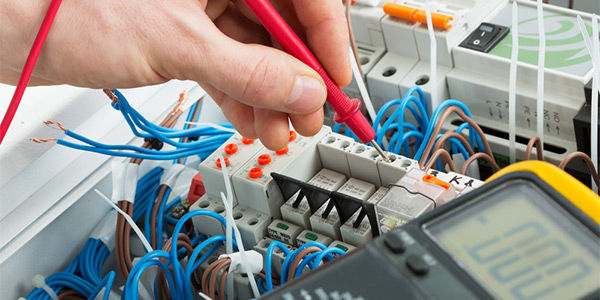 Our Residential Services
Since 2001, Forest Electric has been deeply committed to providing our residential customers with the sort of friendly, reliable and trustworthy service you should be able to expect from a locally owned and operated small business. We know that homes are about the families that live inside, and we will always strive to treat your family like an extension of our own. We will communicate with you every step of the way and treat your property with the respect it deserves. Here is a closer looking at some of the residential services you can expect from Forest Electric:
Wiring: When it comes to electrical wiring in Chesapeake, VA, safety is always our top priority. We have the knowledge needed to deliver the best in wiring services, including new wiring installations to make your wiring code compliant.
Upgrades: An outdated electrical system is not only inefficient—it can also be extremely dangerous. Bring your systems up to code with complete electrical system upgrades from our team. New construction electrical work is also available for your convenience.
Maintenance: Just like any other part of your home, your electrical components will last longer and be safer if you invest in proper maintenance. Fortunately, that becomes convenient and affordable when you hire us for the job.
And much more: We are proud to offer many other residential services, including but not limited to panel change outs, electrical remodeling, new construction or additions, emergency services and ceiling fan installation in Chesapeake, VA. Whatever you need to keep your home comfortable and safe, we can provide it.
We hope you will get in touch with Forest Electric the next time you need a dependable and respectful residential electrician. You can always reach us by calling 757-450-0651, or by visiting our Contact Us page.